Your Phillip Island Removalists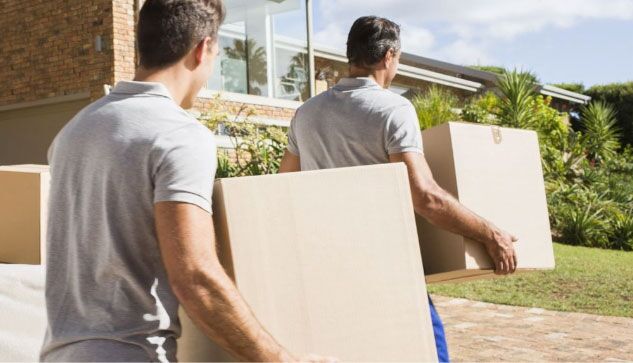 Moving to a new home or new office doesn't need to be a stressful experience, and it doesn't even have to be something you manage. ProMovers has been working with Victorian residents to ensure that your specific moving needs are catered for, with our Phillip Island to Melbourne removalists earning a reputation as professional movers who always work efficiently and carefully. Whether you are joining the Phillip Island community or leaving for a new start, our removalists in Phillip Island can work with you on a stress-free move.
In addition to being a preferred mover in Melbourne, our team can also facilitate interstate moves and relocations overseas. In fact, our planning and logistics coordination has made these big moves our specialty and we are responsible for countless new beginnings overseas. Simply provide our team with your timeline, address and the scope of the belongings you intend to move – and we will take care of the rest. Whether you are headed to sunny Queensland or even London, our movers know which permits to seek and the right ways to protect your belongings so they are safe in transit.
There can be a great difference in quality when it comes to Melbourne movers, which is why ProMovers employ friendly and capable removalists in Phillip Island that get the job done and make moving day as frictionless as possible. Much of our customer base is return business and referrals from satisfied customers, which allows us to continue providing a quality services for such a competitive price. We have also partnered with kitchen makers, storage firms and a number of other businesses that work with our customers so that additional support and convenience is available. Businesses and residents that require removalists from Melbourne to Phillip Island have been working with us for years, and our removalists are ready to take on your move and bring a local touch to your next move.

Experienced and Trained Phillip Island Movers at Your Service
Moving on your own or with the help of family and friends might save you a moving cost, but it often results in property damage, poor organisation and a blown-out timeline. Comparatively, when you move with Pro Mover's Phillip Island removalists, you are fully covered by our liability insurance. This means that if weather or any unlikely event occurs that results in loss or damage, you are covered and will not be out of pocket. Over the last 5 years, we are proud to report that we have only lodged a couple of claims, with our experienced removalists showing the utmost respect and diligence when handling your property.
25 years of experience moving in Phillip Island and Melbourne
Fully insured to cover property loss or damage
Fixed prices
Big and small moves
Professional and friendly removalists
Moving boxes for any item
Local, interstate and country moves

Is Your Office Moving in Phillip Island? We Can Help!
If you have an office or commercial business that is moving within Phillip Island, allow our movers to make this an easy process so that you can coordinate your staff and other critical details. Our experienced movers have moving boxes and techniques for any and all items, so your office furniture and personal belongings are in great hands. Don't risk company property on an unreliable mover or by doing it yourself, and simply tell us where your new office destination is and we will handle the rest in the timeline you dictate.
Our Phillip Island movers have relocated small, large, old and new businesses all over the Island and beyond. Let's discuss your specific needs and tailor a quote for you to get you up and running sooner rather than later in your new office location.
Ready to move with our Phillip Island movers?
Call today for an obligation free quote and find out just how easy it is to move with removalists in Melbourne to Phillip Island. Get in touch on 0435 725 725 and let's plan your office or residential move.
Contact us today to get a fast quote